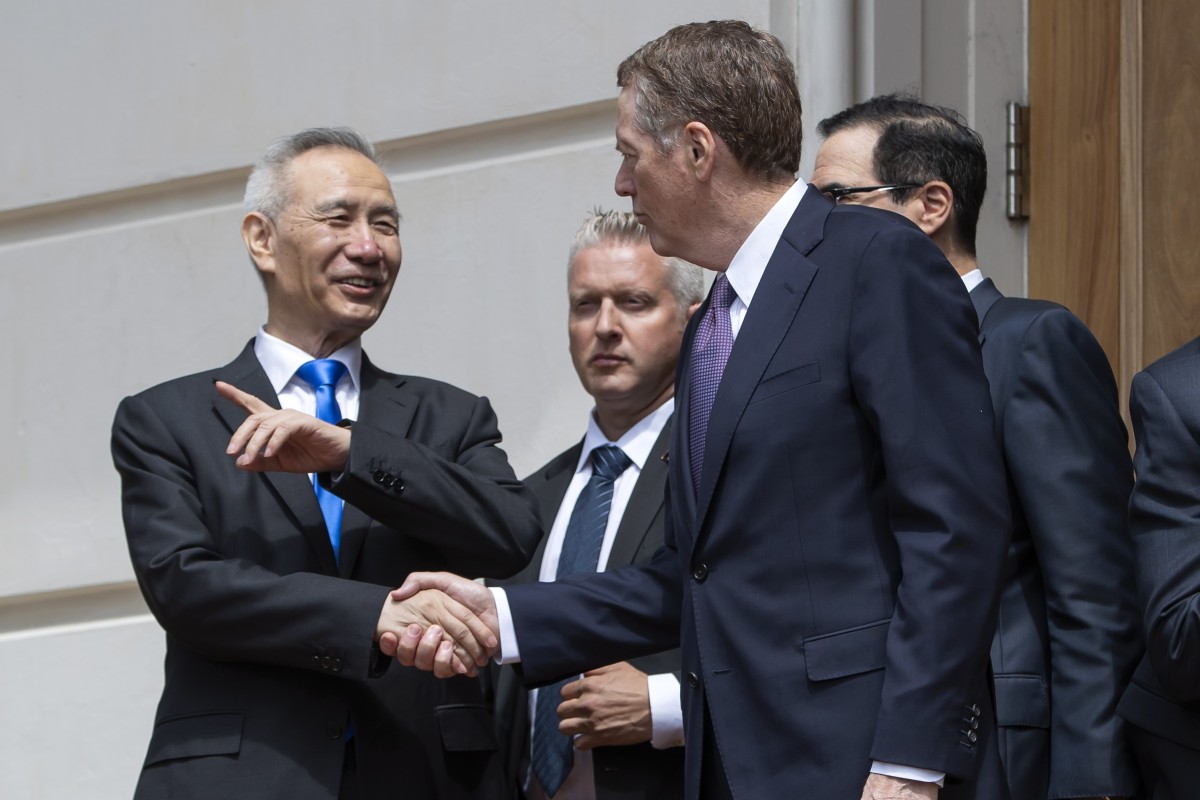 One of the few areas in which Donald Trump, US President, enjoys bipartisan support these days is his criticism of China's economic practices.
Even abroad, there seems to be an overlap with certain positions of the Trump administration.
For instance, in Germany there are widespread concerns about a 'sell-out' of German industrial know-how. These fears have been exacerbated by recent take-overs – Kuka, the robotics company, being the most prominent one. More so, German companies have become increasingly frustrated about unfulfilled Chinese promises about the creation of a 'level playing field'.
In that sense, there is potential for confronting China through a unified Western coalition.
However, Trump wouldn't be Trump if it were that easy.
Instead he:
claims that 'the EU treats (the US) as badly as China'.
slapped tariffs on European steel exports for 'national security' reasons, thereby, circumventing de jure WTO violations, but de facto violating WTO rules.
The Trump administration demands nothing less than a systemic change of China's economy. Amongst other things, Trump wants the Chinese regime to put an end to:
Forced technology transfer
IP theft
Subsidies to Chinese companies
In a way, Trump wants China to abandon the mechanisms that propelled the country to become the world's largest economy (GDP / PPP).
It should come as no surprise that China is not fond of doing so – especially given Washington's tone.
More so, the team around Robert Lighthizer, US trade representative, wants China to write these changes into law and to create a verification system that enables the US to monitor progress.
After years of lofty promises, it seems reasonable for the US to push for it.
At the same time, it remains doubtful whether the CCP is fond of an American judicial dictum.
China is playing for time. Its strategy is twofold.
In current negotiations, China's target price seems to be getting tariffs lifted by making another set of bold and unenforceable promises.
In the medium-term – having 2020 in mind – it gambles to sit this out; hoping for a less hostile Democrat to become President.
The aspect of 'saving face' further complicates negotiations.
Both, Trump and Xi, will have to prove their domestic constituencies that the pains endured are worth the gains.
Especially vis-à-vis Trump, it will be interesting to see how he can withstand two pressures – having 2020 in mind:
The farmers that helped elect Trump in 2016 have been battling Chinese tariffs for a year now. How much longer are they willing to stick by Trump?
The US President considers the stock market to be a proxy for the success of his economic policies. Continuously falling stock markets as a result of further trade tensions will certainly make Trump re-consider his next steps.
Trump's recent antics have:
Re-iterated the importance of self-reliance for China:
Last May, China got a taste of what a dependency on American companies in the supply-chain might lead to – with the quasi-collapse of ZTE, a Chinese phone-manufacturer. The company violated US sanctions by exporting to Iran and North Korea. As a result, the US banned American companies from selling essential components to ZTE.
The recent spats revolving around Huawei will most certainly accelerate China's efforts to decouple its economy from the US. China can be expected to double-down on import substitution efforts and on production relocation.
Hurt American businesses:
China has been dubbed by Boeing as 'the world's first $1 trillion market for jets.' It is expected that until 2037, China will need more than 7,000 new commercial jets to meet its travel demands. This is without a doubt not something Boeing would like to miss out on. Yet considering the tit-for-tat protectionist jabs between the countries, Boeing might find itself caught in the whirlwind sooner than later.
Last week showed again that it's difficult to predict progress on resolving the 'trade-war' (US-version), respectively the 'trade-dispute' (Chinese version).
However, it has become clear that the differences won't be resolved any time soon. Too much is at stake.
After all it really is a 'fundamental clash between two radically different economic models' that are 'as insoluble as oil and water' (Bannon; Shell).
---
© Photo: https://www.scmp.com/news/china/diplomacy/article/3009836/where-did-us-china-trade-war-talks-take-turn-worse